Kierra Sheard virtual tour is history making and next level!
No other Gospel artist has done or is doing what she is doing with this virtual concert. With her brother J Drew Sheard by her side, KiKi is literally changing the game and I'm here for it!
"Katching Kierra The Experience," is broken up into regions, with the Northeast Region being the first to experience KiKi virtually.
On Tuesday and Thursday (July 21st and 23rd) the Detroit Region will get to experience the virtual concert that's being described as a trip down memory lane, that includes some special guests.
The legendary Clark Sisters hit the stage during the virtual tour stop in the South Region and sang their face off.
Fans can watch the concert only in the region they live in. Tickets prices range from $9.99 to $14.99 with **VIP tickets available to include virtual Meet & Greet with Kierra**
**Live stream will only be available in the following states**
WA, OR, MT, ID, WY, CA, NV, UT, CO, AZ, NM
The last event is scheduled for Saturday, July 25th, when she hits the international stage.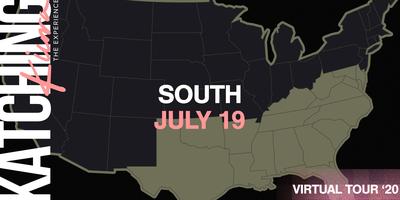 Kierra Sheard
kierra sheard clothing line
kierra sheard instagram